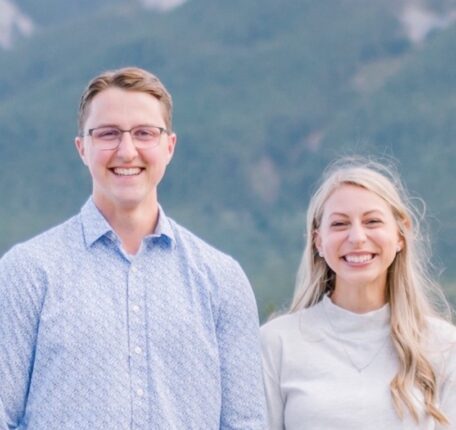 Mitch & Ray-ann Bradley
Youth Pastors
Alberta bound, Mitch Bradley was born in Casper, Wyoming but enjoyed his up-bringing in Regina, SK. It was in his youth that he developed a passion for athletics. As a well rounded athlete, he went on to compete in wrestling and hockey until he made his departure for Calgary. Mitch began volunteering for the Youth Group at Oak Park Church in 2015 during his first experience in secondary education at Alberta Bible College. It was during this phase of his life that he took the ownership to invest in his relationship with God. He later would go on to complete a Business Marketing degree at Mount Royal University, and secure a position as a Customer Development Manager with FritoLay.
Also Alberta bound was an island gal from the West Coast of Canada, Ray-ann. Thankfully these two crossed paths early on in their pursuit of education and shared a common interest in athletics. In recent years Ray-ann has completed a degree from the University of Calgary in Kinesiology, and is currently working in the field to facilitate injury recovery for workers across Alberta. Ray-ann began volunteering with the Oak Park Youth Group in 2016 and has been developing in her relationship with God ever since. During the rollercoaster of 2020, the couple said their vows on a sunny day in August.
The Bradley's are honoured to serve our Youth. They look forward to facilitating more memories and stronger connections with the community, eachother, and God.