What we are learning in Kids' Park:
On a farm, life has a daily rhythm (for plants, animals, and people, too). "Life" is what this series is all about because we're talking about Easter and Jesus' triumph over death! In this five-week series, kids will explore the stories leading up to and following Easter Sunday. Together, they'll discover we can stick with Jesus even when our days are dark, and that because Jesus is alive, we can spend our days meeting with him, trusting he's there for us, and sharing his love — not just today, but every day!
Nursery
On our main floor, across from the washrooms, you will find our nursery. This space is specifically designed for infants under twenty-four months and their parents. We broadcast the service into this room so you do not have to miss a minute while your infant plays, naps, and/or snacks.
Kids' Park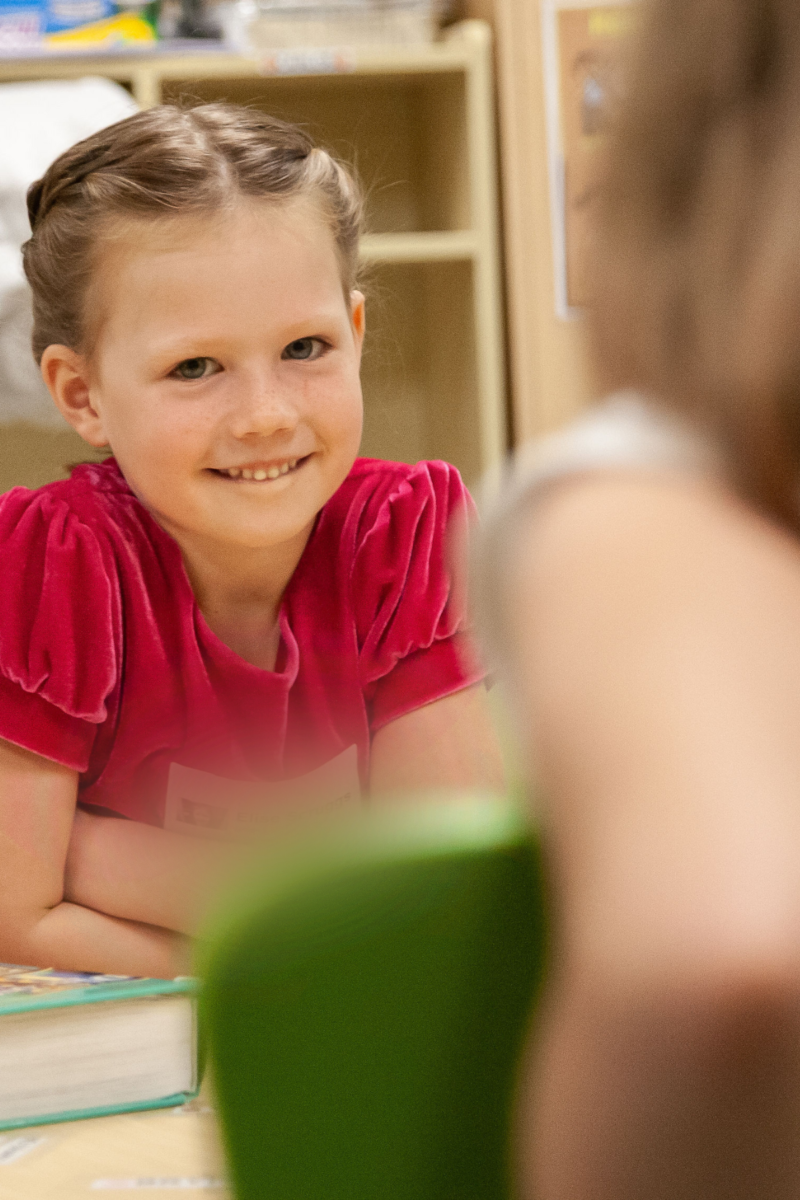 What is Kids' Park?
At Oak Park, we have a vibrant Children's Ministry that we call Kids' Park. Kids' Park is our Sunday morning program for children from 1-years-old through grade 6. Our goal is to provide a safe and fun place for children to learn about God's love for them. We want to partner with you as you disciple your children and encourage them to discover a personal relationship with Jesus. We use a Bible-based curriculum that encourages children to grow in their faith through four discipleship principles: spending time with God, spending time with others, knowing and using your gifts, and telling your story.
What to Expect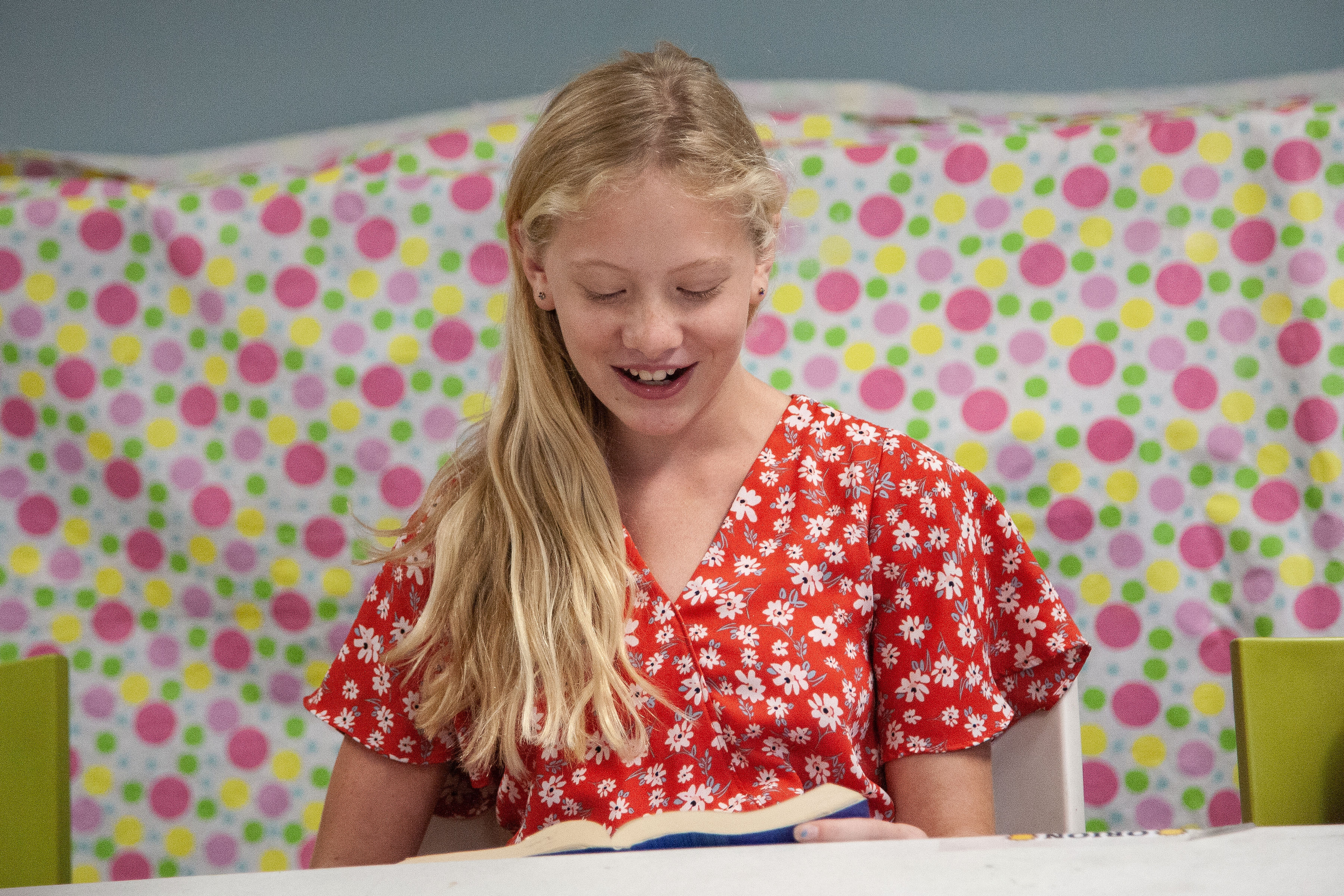 Children are checked in upon arrival. Once check-in is completed, parents take their children upstairs to their classrooms and drop them off with our Kids' Park team.
In Kids' Park we strive to create a safe and fun environment where our children can learn about Jesus and God's unconditional love for them. We do this through Biblically-based lessons reinforced through a variety of activities. We have dedicated volunteers who teach and help with all of our classes. All of our volunteers have been trained according to our Plan to Protect® training guidelines and have been extensively screened.
Your child's safety is our top priority. This means that we have a secure check-in and check-out procedure. If this is your first time visiting, we invite you to arrive ten to fifteen minutes early so that we can gather some important, basic information about your child. If you would like to save some time on Sunday morning, please fill out this form to pre-register your children.
As long as we have your information by Saturday at 11:59 pm, your family will be entered into our database for Sunday morning. Our system is secured with randomly generated check out codes which you must provide in order to pick up your child(ren).
If your child has allergies, please indicate these on your registration form. If your child could require an epi-pen for their allergies, please send it with your child and speak with either Pastor Sara or your child's teacher.
No food or drink is permitted in the Kids' Park area. Please make sure that your child has had something to eat and/or drink before they come upstairs.
Our staff and volunteers do not change diapers, please make sure that your toddler has a clean diaper before they come upstairs, If your child has a dirty diaper while they are in our care, they will be brought to you to be changed.
Safety
Plan to Protect®
At Oak Park Church of Christ, the protection of children, youth and vulnerable persons is very important to us.
We have Plan to Protect® Policy and Procedures in place. Our vulnerable sector volunteers and staff are all Plan to Protect® certified, meaning they have had background and Police Checks, and have been fully trained. We do this in our serious effort to make Oak Park Church a safe and trusted place.

Check-In and Check-Out Procedure
We use a secure computer check-in and check-out system. Randomly generated check-out codes ensure that our volunteers release all children age 1 through Grade 2 into safe hands when you return to pick them up at the end of service.
If this is your first time visiting, we invite you to arrive ten to fifteen minutes early so that we can gather some important, basic information about your child. This will also give us an opportunity to answer any questions you may have, show you your child's classroom and introduce you to your child's teacher.
Health and Allergies
Please do not share your germs. If your child has been infectious in the past 48 to 72 hours or has a fever, please keep them with you. Our staff and volunteers retain the right to decide if a child is too sick to remain in KidsPark.
It is important that you give us accurate allergy information when you register your child with us.
There are no food or drinks allowed in Kids' Park.
COVID-19
If you or your child has experienced symptoms that could be related to Covid-19, even mild cold-like symptoms, please stay home and follow the appropriate public health guidelines.
Washrooms
Please ensure that you take your child to the washroom before they come up to Kids' Park. There are washrooms upstairs that older children can use on their own with a volunteer waiting in the hall, however volunteers do not change diapers or assist in the washroom. If your child requires a diaper change or assistance in the washroom, you will be notified.