Community Partners
It's built into our DNA to be bridge builders and community partners in order to do everything we can to serve our neighbours in tangible ways.
God has been working in incredible ways by bringing us alongside some amazing local community organizations that help us plan and host a variety of community events such as our Neighbour Day Party, Stampede BBQ, Christmas Party, Summer Snacks Program, The Good Food Box and our very own Food Bank!
We consider ourselves fortunate to be able to join forces with the groups below in various ways.
Bridge Of Hope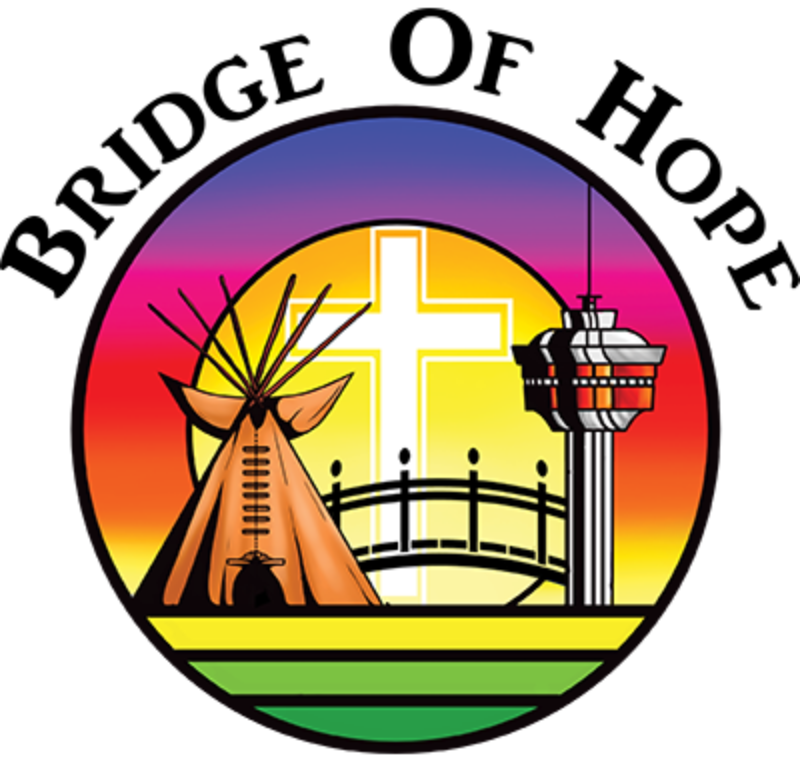 Oak Park Church is uniquely situated in close proximity to the Tsuut'ina Nation, so much so, that the nearest bus stop is next to our church. As such, we have become a hub, a place to be welcomed, safe, cared for, prayed with, and to form relationships. It was based on these growing relationships that Pastor Dawn and Patrick Crowchild felt a call to start a monthly luncheon to bring together our two communities to share a meal and deeper friendship and understanding of one another's culture. It was from these grass-roots beginnings that our current Bridge of Hope ministry began. We have a partnership with the Tsuut'ina Men's Shelter and have joined together to host events both in the Cedarbrae community as well as at the Tsuut'ina Nation.
All are welcome to join us in the Bridge of Hope! Watch for news of events – come as a guest or be a volunteer, either way, you are sure to be both a blessing and to be blessed!
Good Food Box
Helping our Community Eat Well and Spend Less
Anyone can order one or more Good Food Boxes.
Food Bank
Helping Neighbours
In these times of economic hardship, many of our neighbours are struggling to feed themselves and their families. In response to this Oak Park has established a Food Bank to assist those in need. True to our values of finding partners to collaborate with, we have partnered with Calgary Housing to ensure all clients are properly vetted and the most vulnerable in our community are being served.
Clothing Rack
1000 items a month
Did you know that Oak Park's Free Clothing Rack ministry supplies our community with that many unique items on average each month? Did you know that it's run by one faithful volunteer who washes, mends, and curates the racks on a weekly basis? From hats to socks to men's suits and kids' everything. When you enter our church building on Thursday mornings one of the first things you will see is an array of gently used clothing waiting on racks for you to browse through.

Lovin' Spoonfuls
Sometimes there are times in our lives when a hot meal showing up at our door is the most welcome thing we could possibly hope for. Originally intended to serve families welcoming home brand new babies, Lovin' Spoonfuls also reaches out to others with a short term need of meals - such as those returning home following surgery. If you would like to join this ministry or are aware of this kind of need, please call the church office at 403-251-5150 or email [email protected]
Want to Know More?
If you'd like to chat with someone, get connected, find out opportunities to serve, or just be in the loop on what's going on at Oak Park, please take a moment to complete a Connection Card - we would love to hear from you!
Fill Out a Connection Card
Subscribe to our Weekly Newsletter